Hudson Peaks is always the top destination for futuristic and professional drafting and design services in New York. We are proud to say that we have had the opportunity to engage with this phase of the most iconic projects in NYC over 15 years of our journey.
Architectural design is actually the vital task that brings an imagined project into a sort of reality. It involves drawings that comprise both building concepts and the requirements for it. The design merges client satisfaction together with alternative elements and methodologies to obtain the desired outcome. Our architects introduce all kinds of shapes to get on par with the client requirements.
On the other hand, drafting is the end segment of the design process. Drafter prepares it to break down the whole thing to technical drawings and it can be either hand sketched or computer aided. These drawings illustrate technical measurements and proportions of the project.
At Hudson Peaks, we offer expert and affordable drafting and design services. Our engineers have accomplished admirable success in serving both residential and commercial projects. We give you exclusive access to the fastest and most trustworthy design facilities. Let's make a match between the latest software and the brightest minds to achieve a clearcut edge in your architectural endeavour.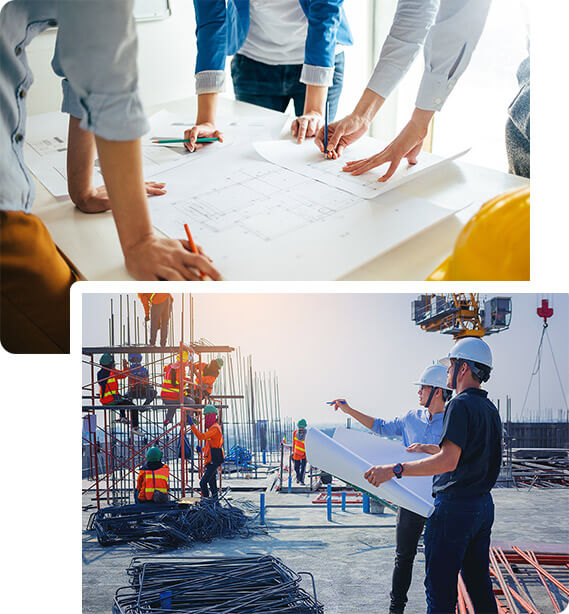 Industrial & Gas Stations

Working with Hudson Peaks on our project has been great!   The process of having over 100 individual As Built Drawings made by the Hudson Peaks team was flawless. Great work by Meraj and the Hudson Peaks staff!
Brian Lind